Rooms
Tir Na Nog translated means, "Land of the Young in Gaelic, you can achieve a healthy life style or just relax in a calm, and serene setting." Simply put, it's a place 'quite like no other.' Tir Na Nog is a private country estate, situated on a lakeside bluff in Lake Villa, Illinois one hour from Chicago. Easy destination for those looking to travel for a weekend or a week.
The first floor has 6 bedrooms with a maximum sleeping capacity of 12 people. The second floor has 5 bedrooms with a maximum sleeping capacity of 16 people. In addition the house has two kitchens, 3 large sittings rooms, and a large dining room.
Tir Na Nog has today been meticulously and beautifully transformed into a luxurious retreat.
Note: The house has internet access for your convenience.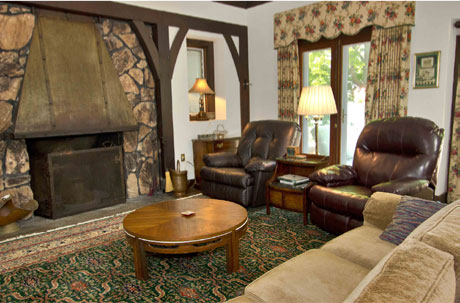 LIVING AREA
The living and dining areas of Tir Na Nog have been refurbished to reflect the Murphy family tradition of warm and friendly entertaining. The imposing Great Room offers a perfect setting for guests for to read, relax and converse. For more lively engagement, an entertainment room has been added to offer the latest in audio and visual technology.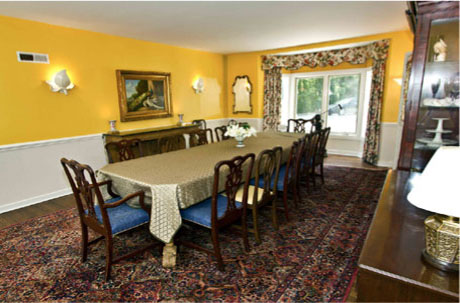 DINING AREA
Whether guests prepare their own meals or leave the details to Tir Na Nog's select caterers, the gourmet kitchen is a favorite gathering spot.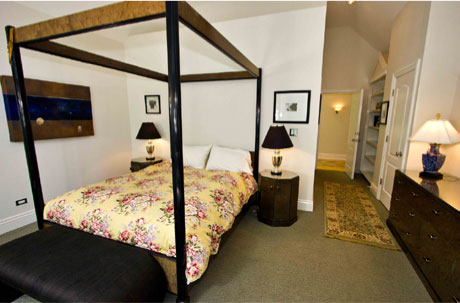 PRIVATE SUITES
The house can comfortably accommodate up to 28 overnight guests. The home features ten bedroom suites, each appointed with queen or twin beds and some rooms are also equipped with additional convertible sofas. Most suites have their own private bath and shower.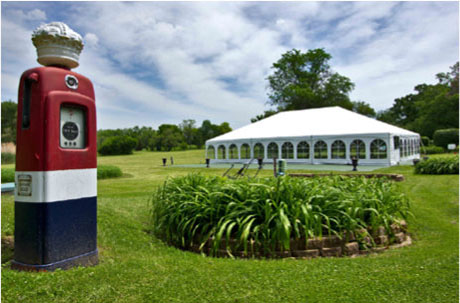 TENT
Our 3-season heated tent has the capacity to seat up to 160 people. This makes Tir Na Nog a versatile setting for a wedding or corporate event.